Landon Ascheman
500 Laurel Avenue
St. Paul, Minnesota 55102
MAP IT
Phone: 612-217-0077
Fax: 651-344-0700
Landon@AschemanLaw.com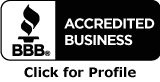 Ascheman Law Criminal Defense Blog
Officers for the state decided to enter defendant's home without a warrant, and eventually began to question them. Those answers became evidence (as such things often do). The State tried using those statements, claiming that they would have gotten the...
This is why you need a well qualified attorney. As you can see in this case, even when an attorney doesn't win an argument at court, there is a reason to make the argument, and that's for appeal purposes. Here the Defense made a record of the...
Here to Help. Here to Win. 612-217-0077
If you are charged with a crime, choosing the right criminal defense attorney can make the difference between winning and losing the battle.
Many people find themselves facing criminal charges with no idea of where to turn, or what to do. Most are good people who find themselves in trouble with the law. Some are innocent of the charges and need assistance fighting the wrongful accusations. Others need someone to stand by their side and protect their rights as they face the charges. All of them need to talk to an attorney to understand what they face.
Whether you need an attorney to defend your innocence, protect your rights, or simply to help you understand the challenges you face, we are here for you.
Contact us. We are available for you 24 hours a day — everyday. There is no fee for the initial evaluation of your case.
We work in many different practice areas, including:
Ascheman Law provides service throughout Minnesota, including: Hennepin County, Ramsey County, Anoka County, Carver County, Scott County, Isanti County, and Albert Lea, Andover, Apple Valley, Belle Plaine, Blaine, Brooklyn Center, Burnsville, Castle Rock, Chanhassen, Circle Pines, Columbia Heights, Coon Rapids, Crystal, Delano, Eagan, East Bethel, Eden Prairie, Elk River, Excelsior, Faribault, Forest Lake, Glencoe, Ham Lake, Hanover, Hibbing, Hugo, Isanti, Lake Elmo, Lilydale, Lino Lakes, Long Lake, Mahtomedi, Maple Grove, Maplewood, Mendota Heights, Minneapolis, Minnetonka, Monticello, Mound, Moundsview, New Hope, New Prague, Newport, North St. Paul, Oak Grove, Oakdale, Osseo, Owatonna, Prior Lake, Red Wing, Robbinsdale, Rockford, Rosemount, Savage, Shoreview, South St. Paul, Spring Park, St. Bonifacius, St. Francis, St. Michael, St. Paul Park, Stillwater, Twin Cities, Victoria, Watertown, West St. Paul, Willmar, and Woodbury.